We are not planning to close the Woolgatherers entirely but are in the process of downsizing and moving to a lovely apartment in Madison, WI. There we will have an opportunity to continue with some parts of the business via mail order and online opportunities.
The shop in Fond du Lac will be open for regular hours – Tues – Sat. 1pm to 5pm – or by appointment until Aug. 31. After Aug. 31, the brick-and-mortar storefront in Fond du Lac will wind down and close by the end of 2023. Until Aug. 31,If you are in the neighborhood, please stop in. After that we will post our changed schedule.
Check woolgatherers.com for special offers.
Founded in the early 80's, in Rendsburg, Germany, the Woolgathers is a Mom and Pop business. Opening with an agricultural flair, the first products sold included handspun yarn and handwoven textiles, of course, but also milk, cheese, locker lamb, sheepskins, and fresh eggs from our herd of East Frisian Milk Sheep and flock of New Hampshire hens.
Our business card sheep logo was designed by our sons on a rainy day.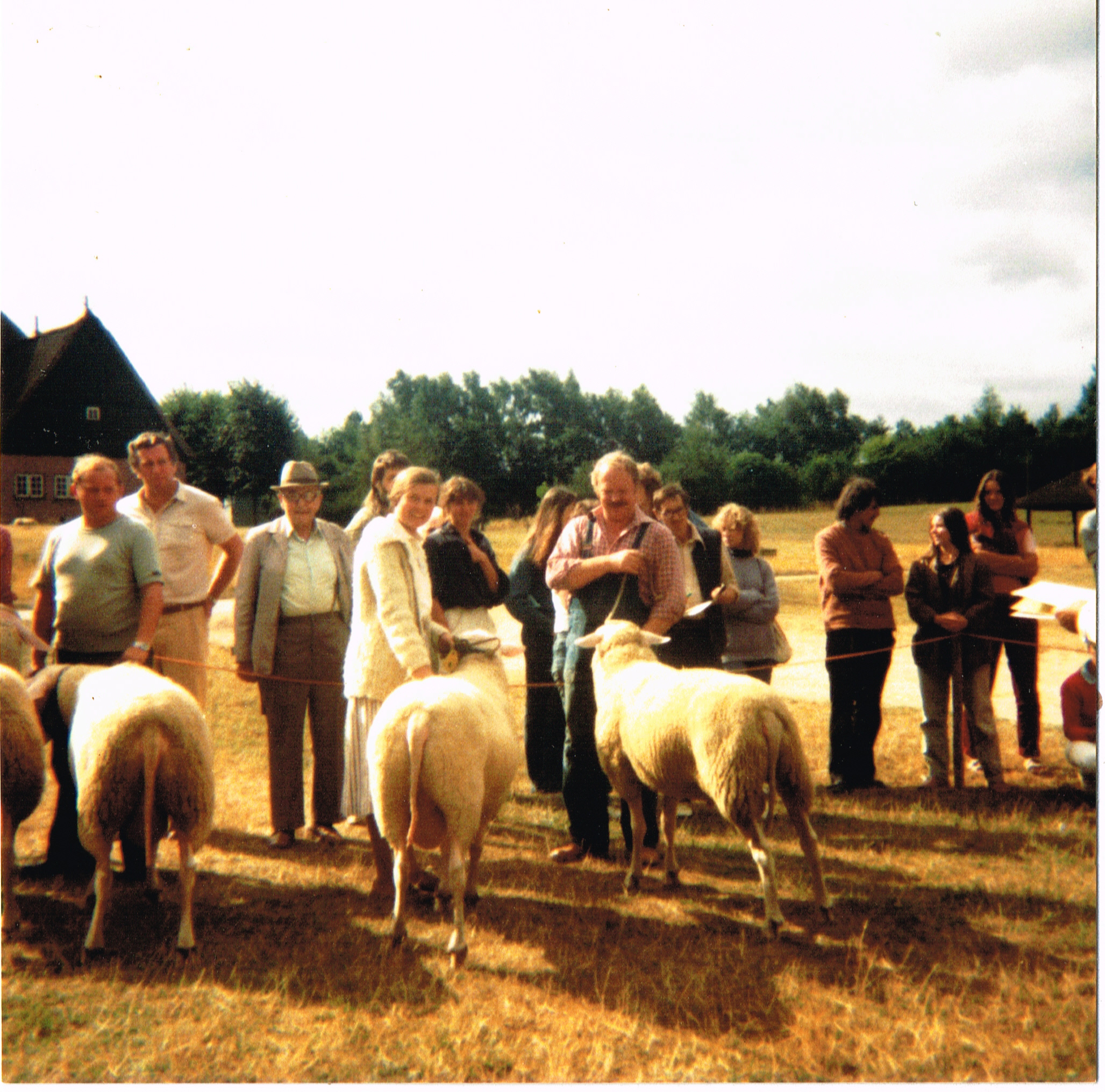 Emigrating to Wisconsin in 1990, we paused our business so that Sara could work to put our sons through college. In 2000, for the Wisconsin Spin In at Kalahari Resort in the Dells, we once again became a business with a seller's permit and stand at the Spin In. We added tools and supplies for spinning and weaving, becoming a partnership with walk in retail in 2006 – on Main St. in Fond du Lac, WI. There we sell looms, spinning equipment, yarn, fibers, handspun yarn, handwoven fabrics. We traveled to fiber events and conferences all over the US. Hans produced a lovely and comfortable spinning stool and the clever little Dutchmaster looms as well as repairing many spinning wheels.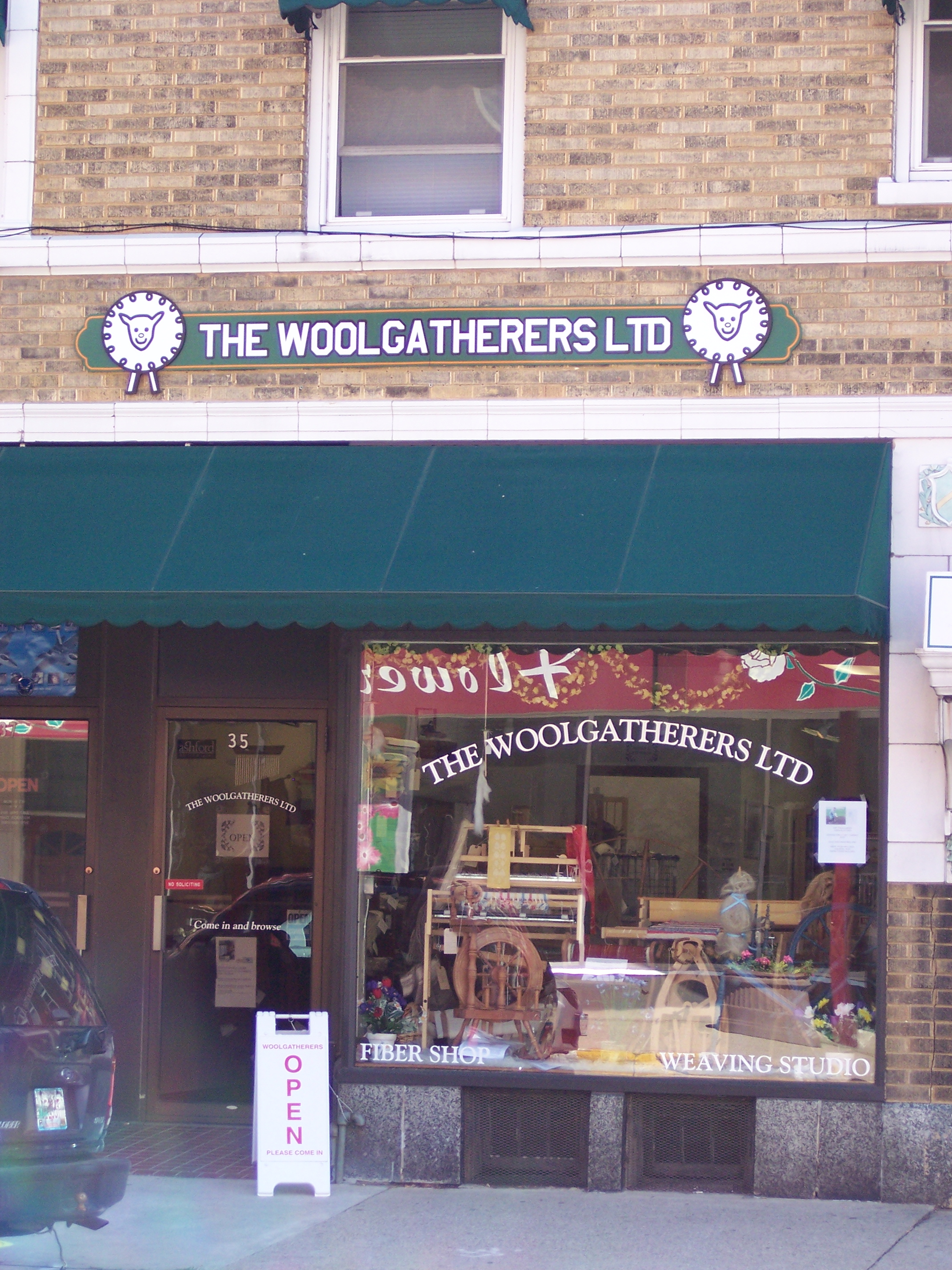 We have thoroughly enjoyed the shop, the customers, the conferences. But time marches on.
Mom and Pop have aged.
Hans' woodworking shop has been disassembled, but he still has the AutoCAD for loom and flax tool plans available. Sara will be able to take her most important equipment along and provide private instruction, in home or on Zoom. woolgatherers.com will be maintained and up to date with our offerings.

As a summer special, we are offering a quantity discount on our NATURAL COLORED WOOL ROVINGS.
15% off 1-2 pounds                         25% off 2 or more pounds
This applies to in-store purchases or mail orders.